Official Mammut online shop
Free shipping from £ 150.00
Free Returns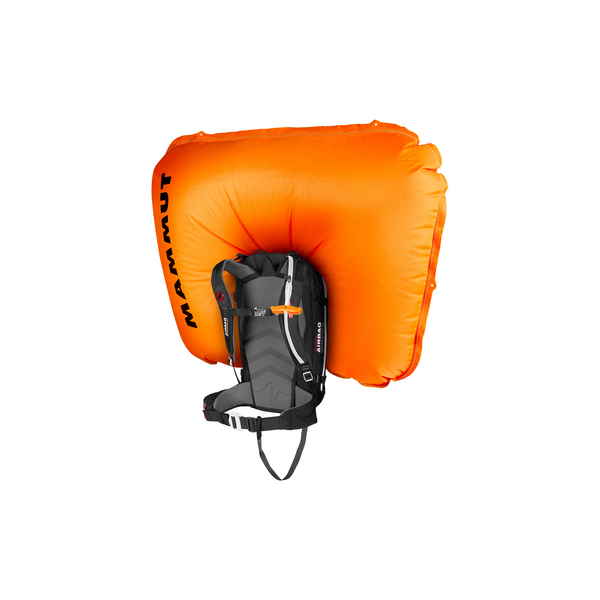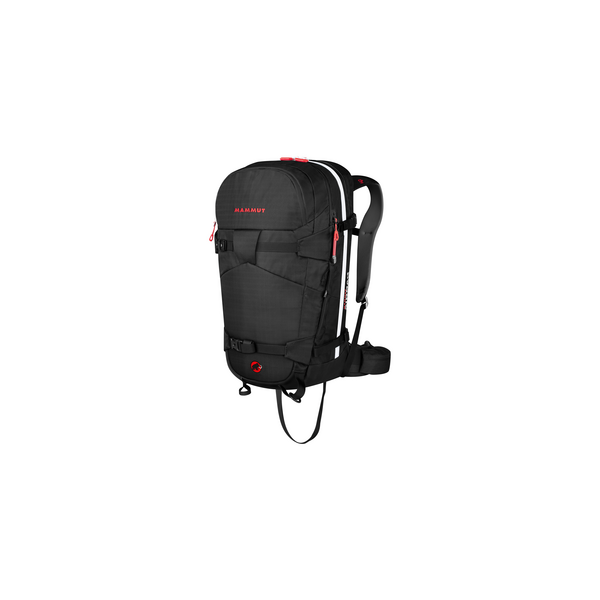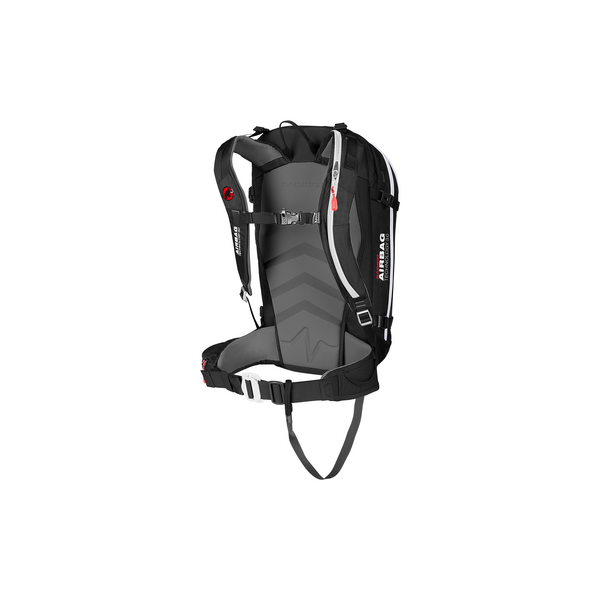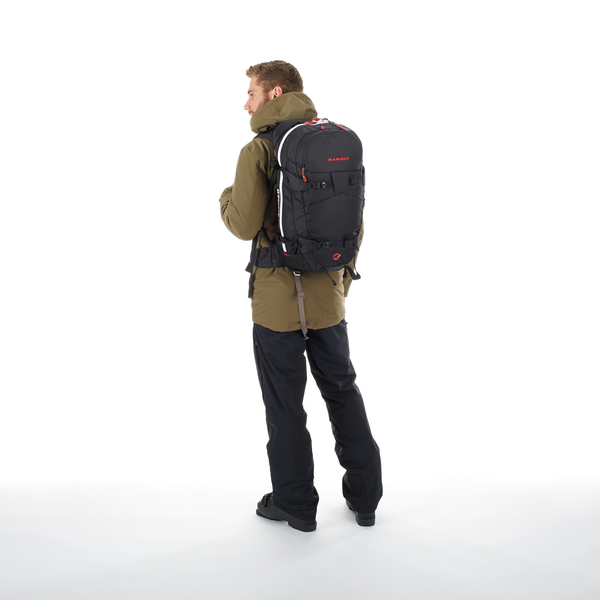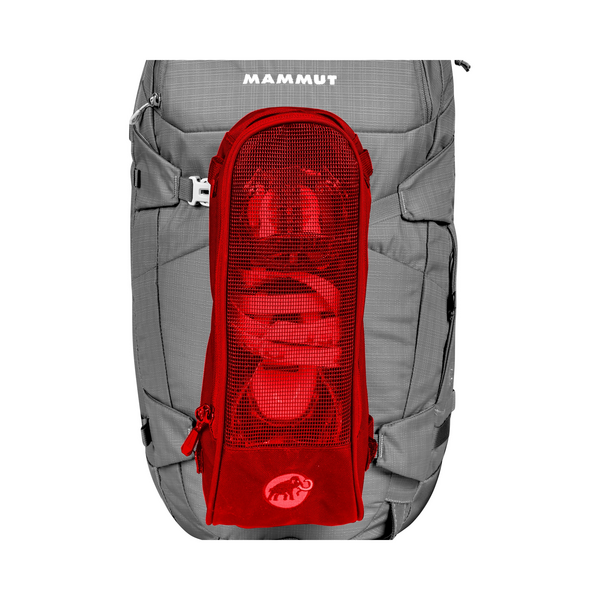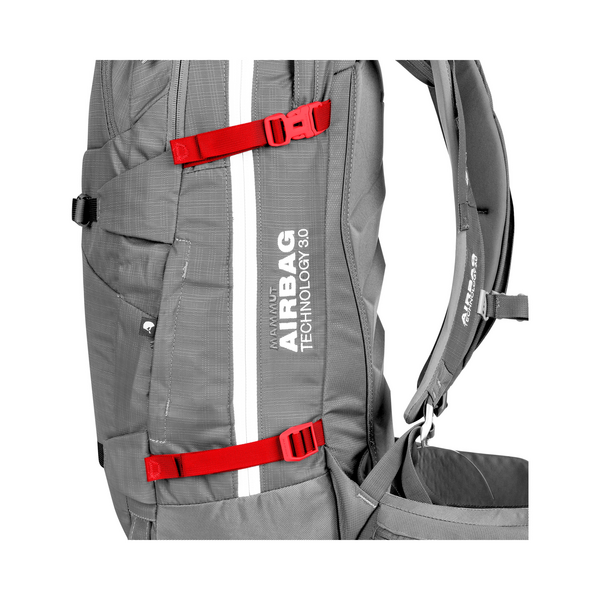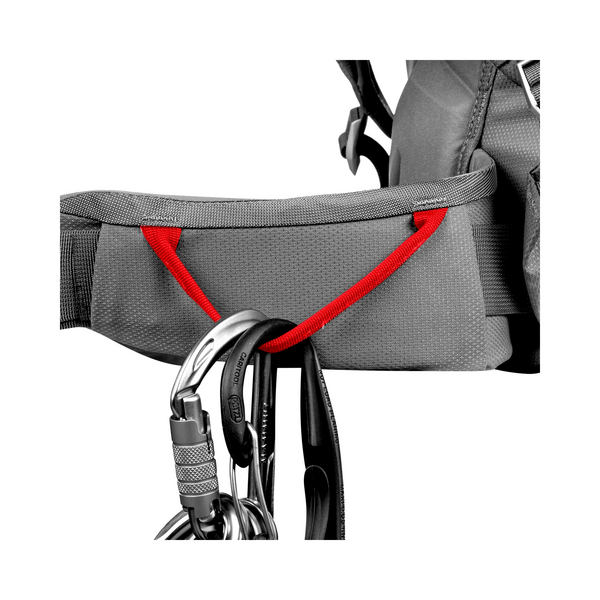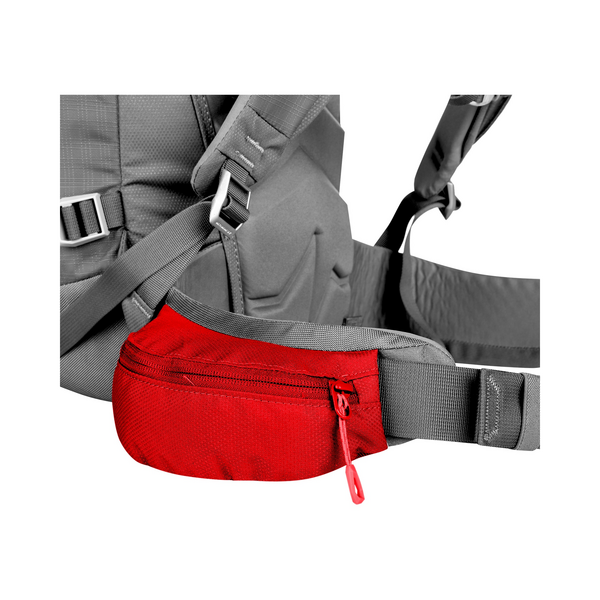 Free Shipping
Delivery time: 2-5 working days

Free shipping
30-day Return period
Free Returns
Designed for: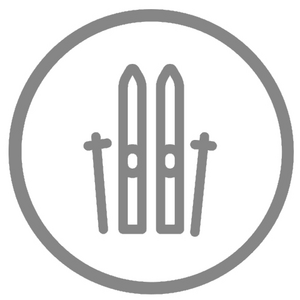 Skiing

"An absolute classic and the perfect combination of style and function."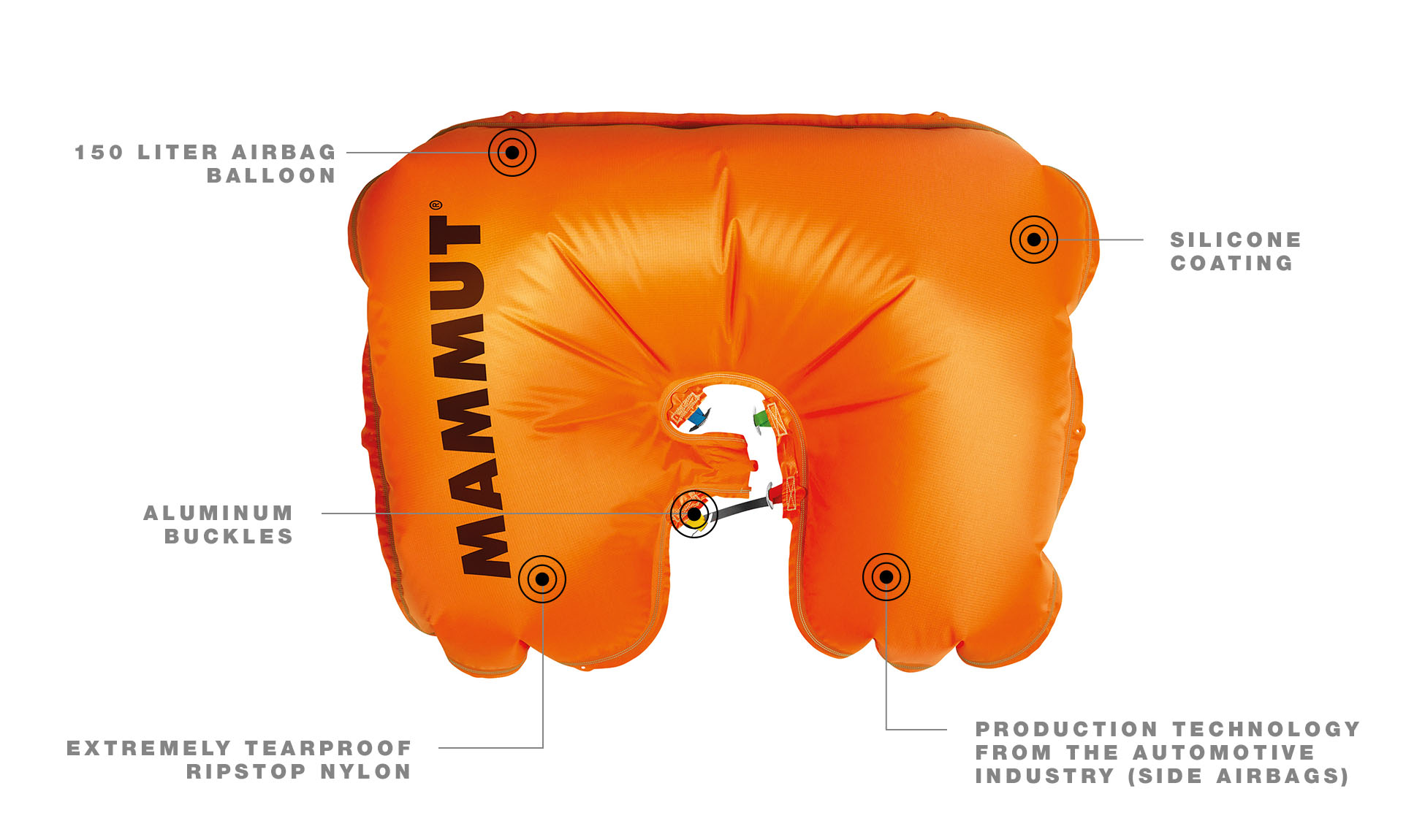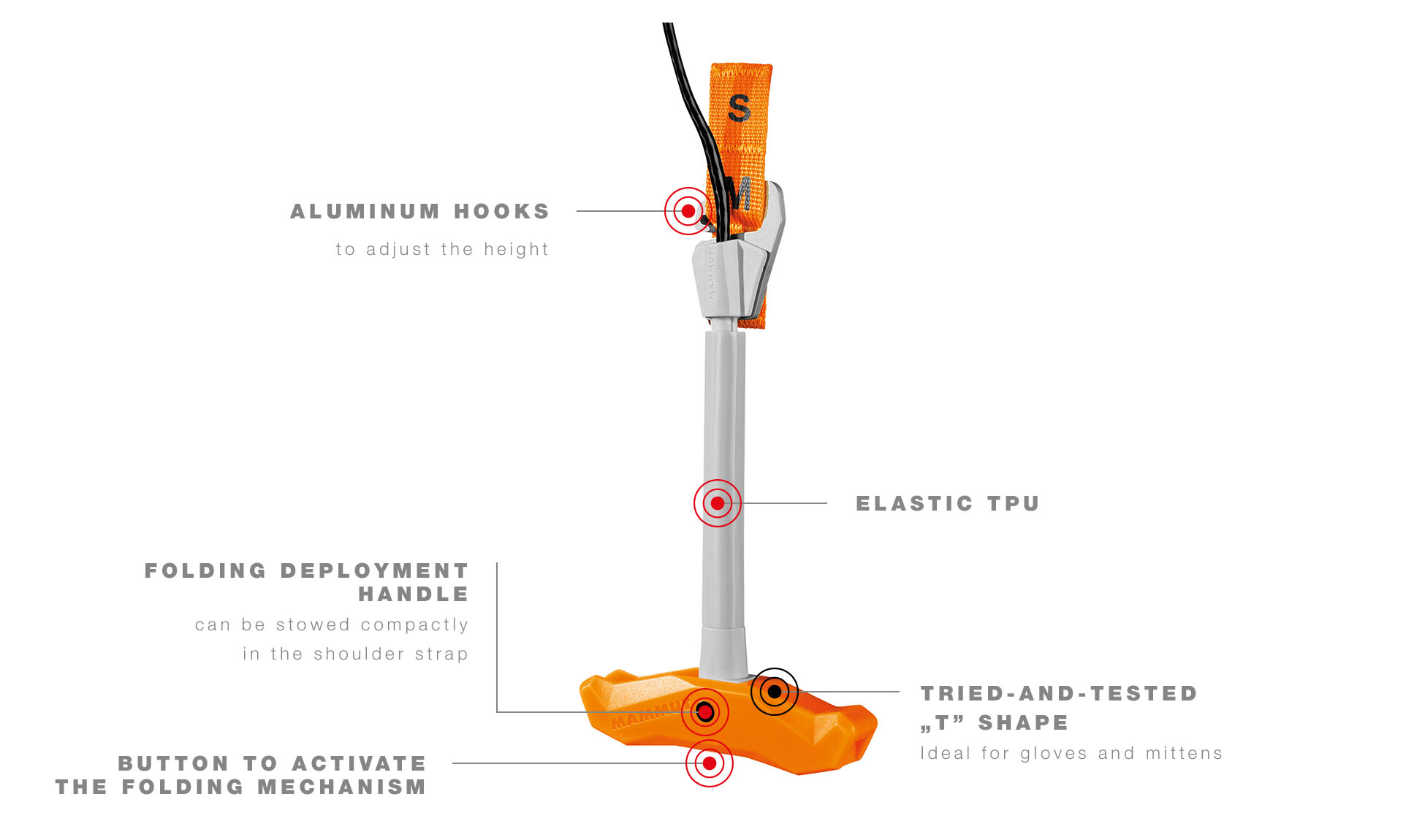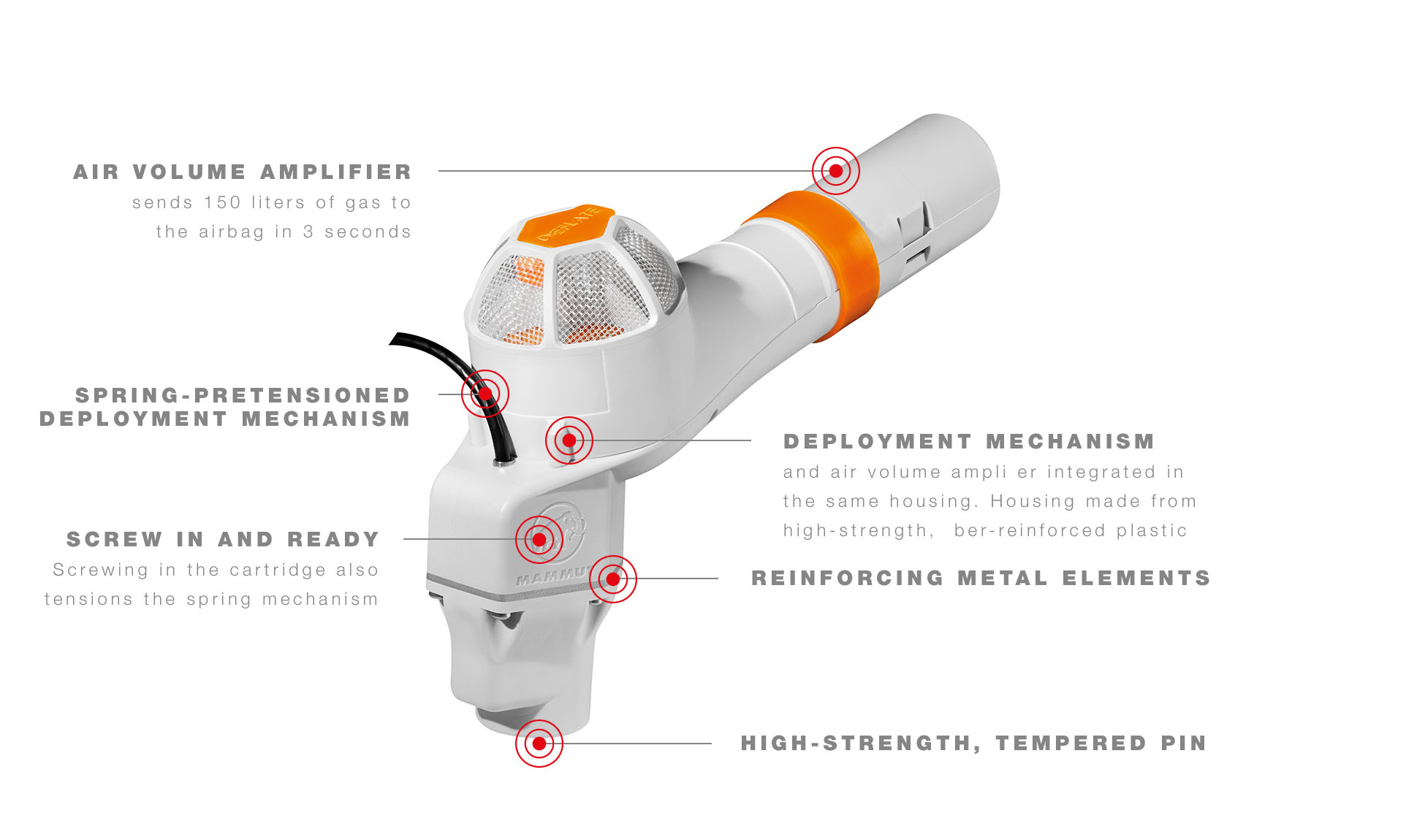 The best choice for the worst case
With the Airbag System 3.0, we have succeeded in developing a reliable, small, ultra-lightweight avalanche airbag. As the airbag balloon needs to be extremely robust, we have revised it completely using production technologies from the automotive industry.
Safety Check!
A detailed tour plan including studying avalanche reports, weather forecasts and maps, selecting the route and a situative assessment on site are essential for any freerider. A full set of avalanche safety equipment is another basic requirement, as is the ability to use it correctly through training and regular practice.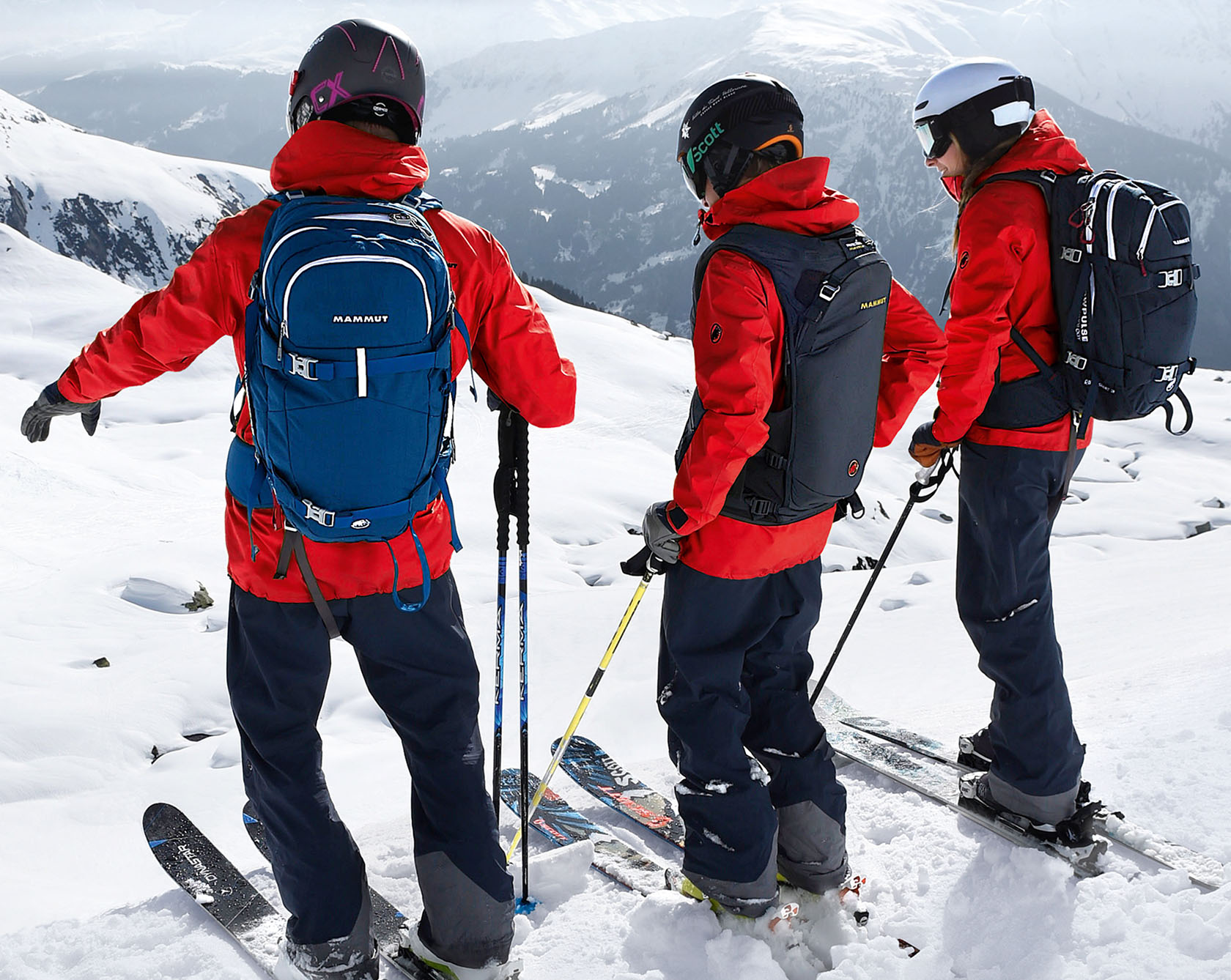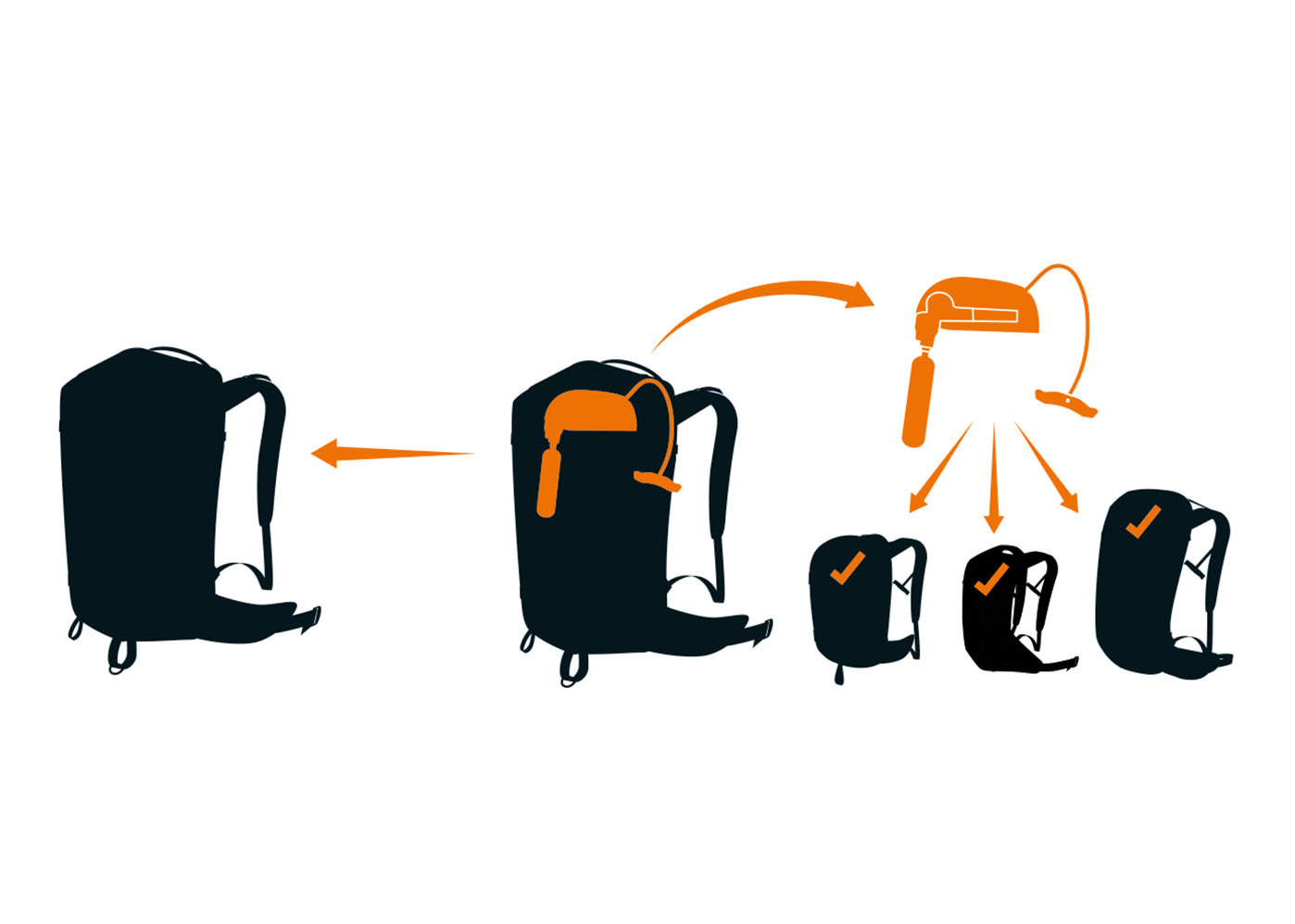 Complete flexibility
Our avalanche airbags give you the option of removing the airbag system from the backpack and installing it in another 3.0-compatible backpack. This allows you to select the right backpack for your chosen activity every time, or to use it for climbing and hiking in summer.
Overview
Item no.
2610-01250
Weight [g]
2510
Weight without airbag system [g]
1500
Weight with airbag system and carbon cartridge [g]
2510
Cartridge included
No
Suspension system
CONTACT V Frame™
Airbag system
Removable Airbag System
Enjoy the Ride. Equipped with our new Airbag 3.0 system the Ride is a genuine allrounder. Whether you are freeriding or out for a day's ski and snowboard touring, this backpack is comfortable and has everything you need in terms of technical features.
Features
Height56 cm Volume without airbag system30 l Volume with airbag system and carbon cartridge28 l Width30 cm Back length (size system)M (46 cm) Length25 cm Filling time3 sec Airbag volume150 l Trauma protectionNo
Removable Airbag System 3.0: ultra-lightweight (with carbon cartridge approx.1 kg); very small packing volume; removable and transferable; dependable compressed gas energy storage; height-adjustable deployment handle; airbag balloon in bright signal color
Aluminum frame for optimum load transfer
Thermoformed back for high level of carrying comfort
Detachable, padded hip belt
Front pocket for avalanche safety equipment
Hip belt pocket
Soft-lined goggle compartment
Lateral compression straps
Diagonal ski carrier
Snowboard carrier
Integrated helmet carrier
Stowable ice axe / trekking pole carrier
Hydration system-compatible
Material & technology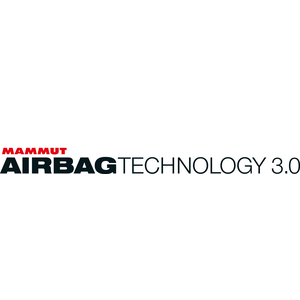 Related products
Notification
We will send you an e-mail as soon as the item is available. Information on our data protection policy
Sign up now for exclusive news!